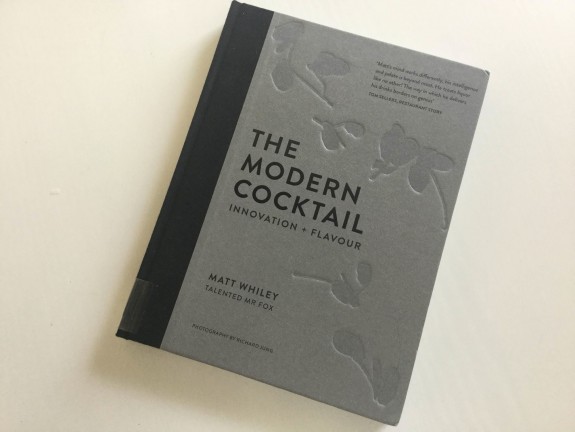 06 August 2018
Bob's Bitters feature in several recipes in Matt Whiley's new book The Modern Cocktail published by Jacqui Small.
In an introductory quote, Michael O'Hare, of The Man Behind The Curtain restaurant said: "People who don't like cocktails like Matt's drinks and people who don't like bartenders like Matt. He is creative, intelligent and driven and it's those qualities that make him the best in the country."
In Matt's cocktail recipe for "Turkish Coffee" (Raki) p.191,"It is basically an espresso martini" he uses Bob's Cardamon Bitters.
For the recipe "Lack of Faith" (Tequila) p.184, "One of my bar staff was really keen to make a drink using roasted artichokes" Matt used Bob's Vanilla Bitters.
In the "Perfect Martini" recipe, p.112, Matt writes: "A 'perfect' Manhattan has an even mixture of sweet and dry vermouth alongside the bourbon, and I wanted to think about how you could create a martini in the same way." Matt's "Perfect Martini" used Bob's Orange and Mandarin Bitters.
For everything Matt Whiley see: www.talentedmrfox.com
Buy The Modern Cocktail on Amazon UK.